Writing Program Tutors for Undergraduate Students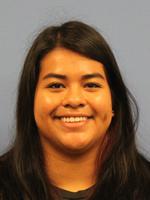 Hannah Giagnocavo
Hi, I'm Hannah! I am a major in biology and a minor in psychology. I am from Lancaster, Pennsylvania, and when I'm not in class or studying, you can most likely find me in the gym. I used to struggle with writing, and I loathe the idea of writing a paper longer than two pages. Once I understood that writing doesn't have to be so difficult, I began to enjoy the process. As a tutor, I want to help students understand the writing process and how to succeed in their writing assignments. Let's get started!

Please contact me for a tutoring appointment at Hannah.Giagnocavo@emu.edu or through Navigate.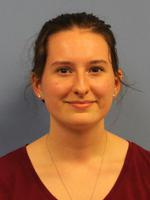 Greta Schrag
Hi, I'm Greta! I'm a political science and sociology double major with a minor in community organizing and development. I love all things music and theatre-related, and you can usually find me involved in some performance. I've always enjoyed academic writing but struggled with it when I first came to college. I've realized that writing is a process, and we're constantly growing and learning new things--I'm here to be an extra set of eyes and help you grow as well!


You can find my availability and schedule an appointment with me through Navigate, or contact me at
greta.schrag@emu.edu
.